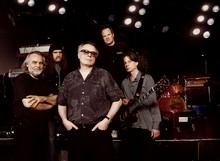 Unofficial site dedicated to a Finnish rock legend of the 1960s, 1970s, 1990s and 2000s.
More vintage music from Finland:
Tasavallan Presidentti
News:
24.05.17: Upcoming Esa Kotilainen gigs:
01.06.17 Helsinki (On the Rocks) - with Sound The Bell!
15.07.17 Oulu (UleŚborg Festival of Psychedelia)
24.02.17: Wigwam's 1975 album Live Music From The Twilight Zone reissued on vinyl by Svart Records.

19.04.16: Wigwam's 1973 studio live Pop-Liisa 3 released on LP & CD by Svart Records.

18.06.15: New Esa Kotilainen album Ulappa out on Presence Records.

17.11.14: Jukka Gustavson & Hoedown's album Mountain Information released on 14th November.

07.08.14: Jim Pembroke album If The Rain Comes released by TUM records. International release due 16th September.